BBC Two's Hospital to return for brand new series in January
Date: 04 January 2019 12:47
BBC Two's award-winning documentary series Hospital (6 x 60'), a co-production with the Open University, will return for a fourth series on 10th January, made by Label1 – the creators of School and Monkman and Seagull's Genius Guide to Britain.
For the first time, Hospital captures the day-to-day life of six hospital trusts across an entire city. Liverpool is home to a million and a half people with its hospitals responsible for a catchment almost double that number, stretching from North Wales to the Isle of Man and beyond.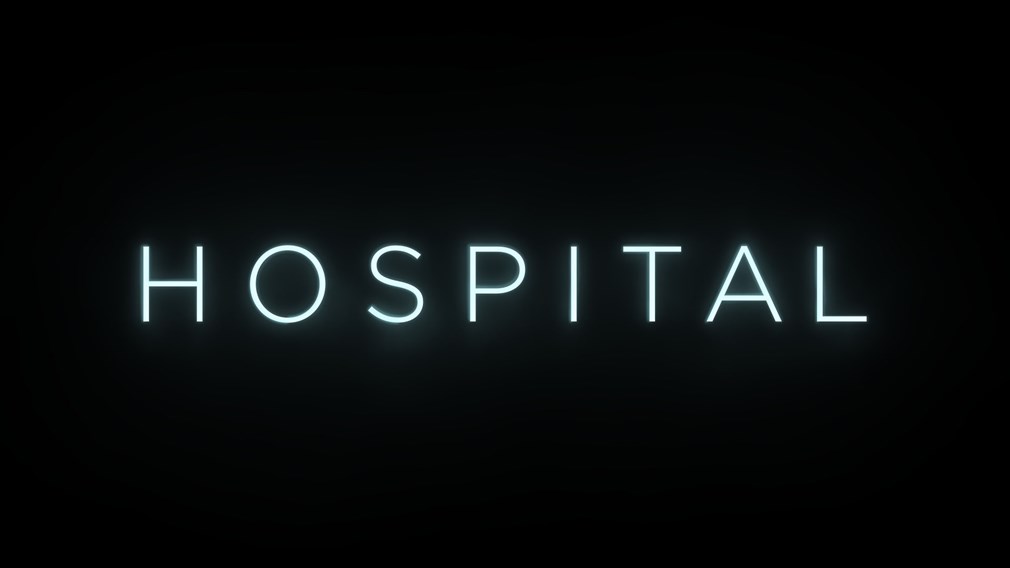 This brand new series was filmed between October and December 2018 amid unprecedented challenges, as the impact of the collapse of the multinational construction company Carillion reverberated across the NHS and other public services.
Edited and broadcast within weeks of filming, this six-part series for BBC Two will once again document the realities facing the NHS right now. Hospital will bring audiences closer than ever before to the issues and challenges that continually dominate the headlines.
With exceptional access across the entire city of Liverpool, Hospital tells the stories of patients and staff in the Royal Liverpool University Hospital, home to the biggest emergency department of its kind in the country and renowned vascular and transplant services; the world famous Alder Hey Children's Hospital; the Walton Centre, the only dedicated spinal, neuroscience and pain management trust in the UK; the Liverpool Women's Hospital, the country's only specialist trust that provides care to women and babies; the Aintree University Hospital, with its world class major trauma centre; and the Liverpool Heart and Chest Hospital, the first "Outstanding" rated specialist trust in the country.
Shown from multiple perspectives, audiences witness the complexities of the decision-making that consultants, surgeons and managers face every single day, and the impact these decisions have on patients. Against the backdrop of historic demands stemming from limited resources, increasing patient numbers and social care at full stretch, the series will show the extraordinary work of some of Liverpool's 20,000 NHS hospital staff as they push the boundaries of what is possible with world class, cutting edge treatments and life-saving operations.
Patrick Holland, Controller BBC Two said: "Hospital returns to explore the most important issues of the frontline of the NHS this winter. We are tremendously proud of this unique series on BBC Two, it combines brilliant documentary making with a commitment to get the stories of patients and clinicians on air as soon as possible after filming.  No other series is capable of telling the drama of the human stories whilst also illuminating the complexity of the issues at play. Hospital is an essential part of the BBC Two schedule, telling stories from the frontline of the NHS this winter with the very best documentary craft."
Lorraine Charker-Phillips, Exec Producer, Label1, says: "It's been a privilege making the fourth series with trusts from all across Liverpool who have given us unprecedented access. We look forward to bringing the audience new compelling stories that highlight the extraordinary work of the NHS and how the healthcare system functions across a whole city."
Aidan Kehoe, Chief Executive, Royal Liverpool and Broadgreen University Hospitals NHS Trust, said: "I am looking forward to the incredible work of our staff being showcased on the BBC 2 Hospital series. It has been a challenging year for us, but we are ending the year on a real high note, with work back underway on our new Royal Liverpool University Hospital. I am so proud of how we care for our patients and I hope that this series will allow for an insightful look into the complexity and challenges of providing healthcare in our city."
Dr Caroline Ogilvie, Head of Broadcast & Partnerships at The Open University said: "The Open University is delighted to be a co-producer of the fourth series of Hospital as it highlights the challenges and pressures of front line healthcare in the NHS in England. The series focus covers key areas of the OU's existing and new curriculum in nursing, health and social care and provides us with an opportunity to provide viewers with additional information and insights on our website, OpenLearn."
Louise Shepherd, Chief Executive of Alder Hey Children's Hospital said: "We are delighted that this series of Hospital is able to highlight the outstanding work we do with Children and Young People. Liverpool has many challenges and these start early, with adult health influenced by how we work to provide care and support in the early years. I am really looking forward to seeing the outstanding care our staff provide receiving a real focus on a national platform."
Hayley Citrine, Chief Executive of The Walton Centre NHS Foundation Trust said: "Hospital demonstrates the complexities of health and social care and how dedicated Walton Centre staff work so hard for the benefit of patients. It shows how we, as a specialist NHS Trust provide high quality healthcare against a series of challenges whilst keeping our patients and their needs at the heart of what we do."
Steve Warburton, Chief Executive of Aintree University Hospital, said: "We wanted to take part in the latest series of Hospital so we could showcase some of the excellent life-saving work that takes place every day at Aintree, including our Major Trauma Centre, which gets some fantastic outcomes for very seriously injured patients, as well as our specialist cancer and tertiary services."
Kathryn Thomson, Chief Executive of Liverpool Women's said: "It has been an interesting experience having our services filmed over the last few months. I am looking forward to seeing the significant challenges that we face at Liverpool Women's on a daily basis being reflected in the next series of BBC's Hospital and I am proud that the public will get to see that despite our many challenges, our staff provide incredible care to our patients every day."
Jane Tomkinson, Chief Executive at Liverpool Heart and Chest Hospital, said: "We are delighted that Liverpool Heart and Chest Hospital is featuring in the next series of Hospital and we look forward to our outstanding services and staff being showcased.  Liverpool has a brilliant healthcare system with collaborative working between hospitals, cutting edge treatments and dedicated staff that we look forward to sharing with viewers of the series."   
Hospital is a co-production with The Open University, made by Label1 and Executive Produced by Lorraine Charker-Phillips, Simon Dickson, and Jackie Waldock. It was commissioned by Patrick Holland, Controller BBC Two, and Clare Sillery, Commissioning Editor, Documentaries.